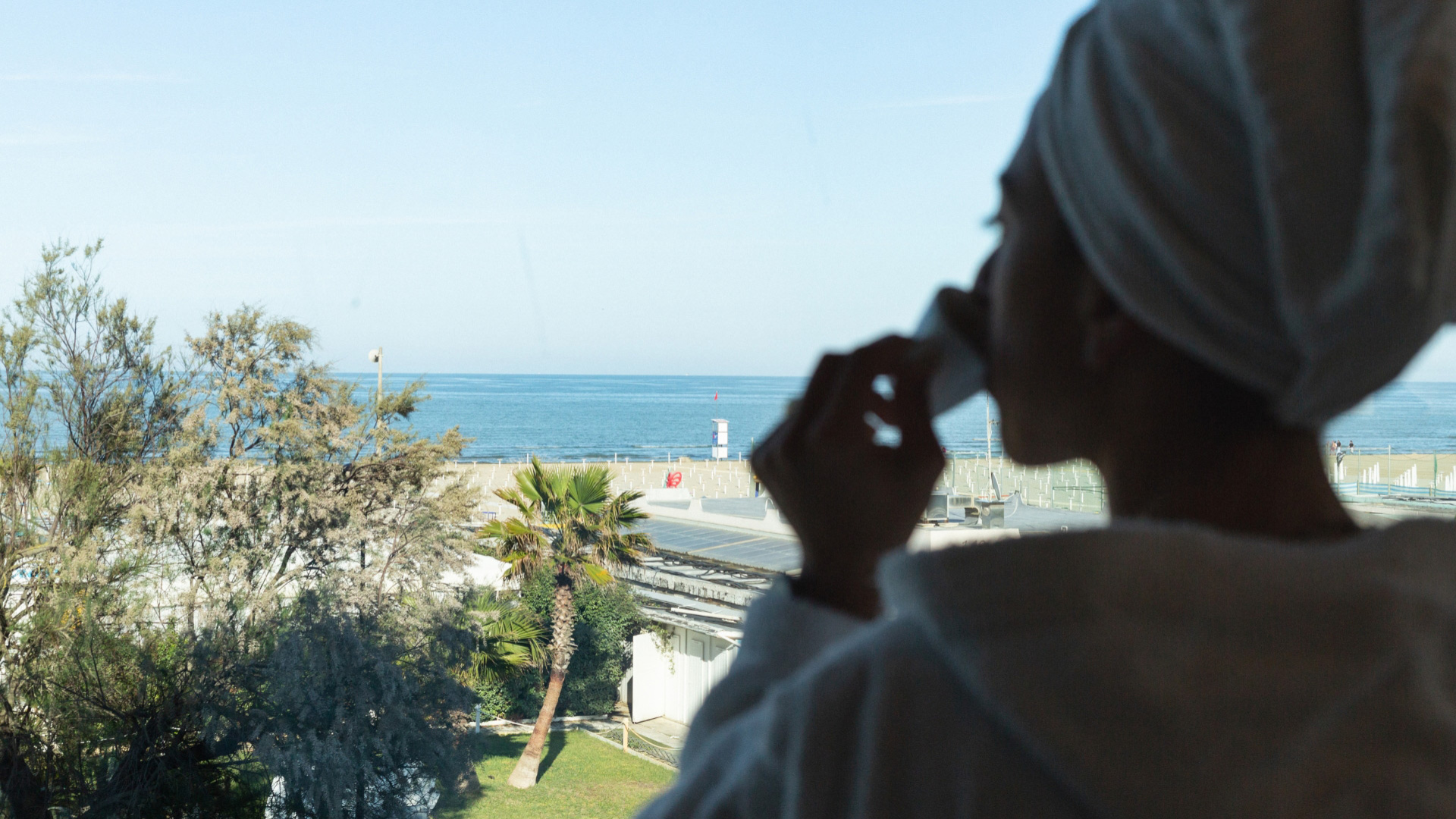 offers
Take part in the OMC conference: choose our hotel in Cervia!
Stay by the sea for one of the major events in the energy sector
Would you like to attend
OMC Med Energy in Ravenna?
It is
the main event in the Mediterranean area of the energy industry
, where many private and public professionals join forces to build a network, look for new opportunities and discuss all the news.
It will take place from May 23 to May 25, 2023
at the Pala De André in Ravenna,
just a few kilometers from the golden beaches
of Romagna.
That is right where the Hotel Commodore is located
: we are in fact
in front of the sea of Cervia.
Why choose us?
XXL Breakfast: big by all measures, including the hours at which it is available, to wake up at your own pace and recharge your batteries before a busy day
Bagno Tino 148: our bathing establishment, located right across the street, where you can enjoy an aperitif on the sand or a few hours in the sun on the sunbed
Local cuisine: dinners with freshly caught fish, meats from Romagna, delicious piadina and all the food and wine specialties
Large rooms, very bright, elegant and functional
Suites with large windows overlooking the sea: to expand your view of the sea even more
Rooftop SPA: turn your business trip into a relaxing vacation while admiring the view from our whirlpool.
Join us in Cervia, the city of "Sweet Salt". Here, a long tradition of hospitality and good food is combined with a sense of adventure and innovation that has always set us apart!
Contact us: just fill out the form to receive a quote!
loading form
Strong points of the offer
Excellent location
Sea-view room
Breakfast until late morning
Free Wi-Fi Connection
Parking